Gastric Banding Procedure
Foods I Can Eat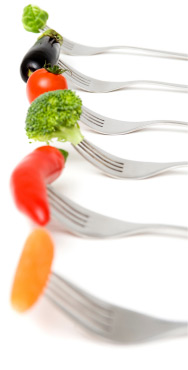 www.optimalwellnessandnutrition.com.au
Living with the Lap-Band® presents a series of unique lifestyle and dietary adjustments each with their own challenge.
After the surgery patients will need to be committed in making the necessary dietary and lifestyle changes as a means for their weight loss journey to be successful. After all the band is a tool to help you change and you will need to learn how to work well with it !
The team at Optimal Wellness & Nutrition provide unique bariatric patient group services as well as one-to-one sessions that address the key areas associated with life with the Lap-Band®. Please see reception for further details and bookings

Pennie Taylor BHlthSc, MNutDiet APD
Senior Consultant Dietitian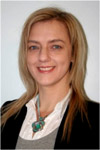 Pennie Taylor, has been practising in the area of Bariatric Nutrition for the past 4 years, including acute hospital management of bariatric patients post surgery. Pennie specialises in the management of the bariatric surgical patient care and is passionate about providing both easy to access, accurate and affordable nutritional advice. Pennie has over 10 years of experience in the fields of health and fitness, and is experienced in weight management, diabetes, disordered eating and food intolerances. Pennie has recently become a consultant for Band Buddies™ through her passion to optimise the nutritional health outcomes for her patients she offers advice for product formulation and patient ongoing support needs.
In addition to her Private Practice, Pennie is also employed as a Clinical Research Dietitian with the CSIRO where she is involved in Clinical Research trials that work towards development and delivery of lifestyle interventions for weight management for various conditions including diabetes and renal health.
Cathy Whiteley BHlthSC, DipNg, MNutDiet APD
Consultant Dietitian
Cathy graduated from Flinders University as a Bachelor of Health Science (2006) and went on to do a Masters of Nutrition and Dietetics. Cathy brings with her a broad range of skills that have been gained through her nutrition education and nursing background of over 15 years in an acute care setting. These skills encompass specialty areas such as diabetes, heart disease and renal dialysis and bariatric nutrition. Cathy is passionate about all aspects of health and enjoys individual nutrition counselling and group education in the community. She has a special interest in weight management, eating behaviours, diabetes and prevention, and strongly believes in an individual approach to the complex reasons for weight gain. Cathy enjoys motivating individuals to achieve a healthy weight and ongoing wellness.
Danielle Klose BND (Hons) APD
Consultant Dietitian

Danielle graduated from Flinders University as a Bachelor of Nutrition and Dietetics with Honours in 2009. She continues her active involvement with the DAA both as a member and as a helper in coordinating state-based events, particularly the S.A. Bariatric Road Show. Danielle's passion with health is now being realised through her involvement in nutritional research with CSIRO. She has a strong interest in supporting individuals towards improved health and happiness as they embark on their personal weight loss journey. Danielle strives to provide optimal nutritional care for each and every patient in a professional, approachable and friendly manner. She particularly enjoys the interaction of one-to-one consultations, yet also finds group sessions dynamic and rewarding to facilitate.