Gastric Banding Procedure
Corporate Health

Post Lap-Banding exercise programs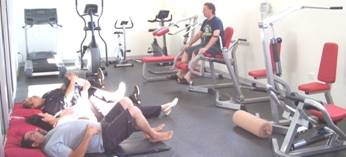 Corporate Health Group offer an exclusive group exercise program for you after your lap-banding procedure. Our goal is to make exercise an enjoyable, healthy habit for everyone. No mirrors; no flashy spandex (unless you really want to); exclusive small groups. The program focuses on low impact exercise and is run at our gym and pool facility at Mile End. All sessions are supervised by experienced physiotherapists
Corporate Health Group has developed our exercise program in consultation with Ashford Bariatric and Surgical Obesity Centre. The six-week program can commence 4 or 5 days after your operation and exclusive sessions are available 3 times per week. We believe the small group environment provides critical support and motivation in returning to exercise.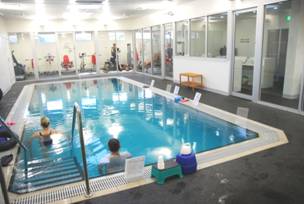 By the completion of the program you will be guided to an ongoing home exercise program with reviews available if necessary. This progression will be focused on making exercise a sustainable, enjoyable and healthy habit.
Corporate Health Group is committed to providing our post operative programs with minimal out of pocket expenses. The majority of costs are able to be claimed from your private health fund.

Click here for program details
To book your program ring 8354 9200